Download Minecraft PE 1.19.40 Wild Update: use Froglight blocks to illuminate the space around or when exploring caves.


Minecraft 1.19.40: The Wild Update
In almost all recent versions, the developers of Mojang Studios pay increased attention to the viewer mode, and Minecraft PE 1.19.40 was no exception. And this is really a great opportunity for all players to learn something new and interesting about the gameplay.
This time the great news was that now this feature is fully introduced into the game. Players can find it in the personal settings section, not in the experimental ones.
Users can not worry about their level of health or hunger, because they will not change during the period of being in the observer state. Also, such heroes will be able to pass and see through any blocks and will become invisible to the main participants of the game.
New blocks
Going to the mangrove swamps, players can not only replenish stocks of building materials but also get special glowing objects. In order to become their owners, it is necessary to find a frog and feed it with magma.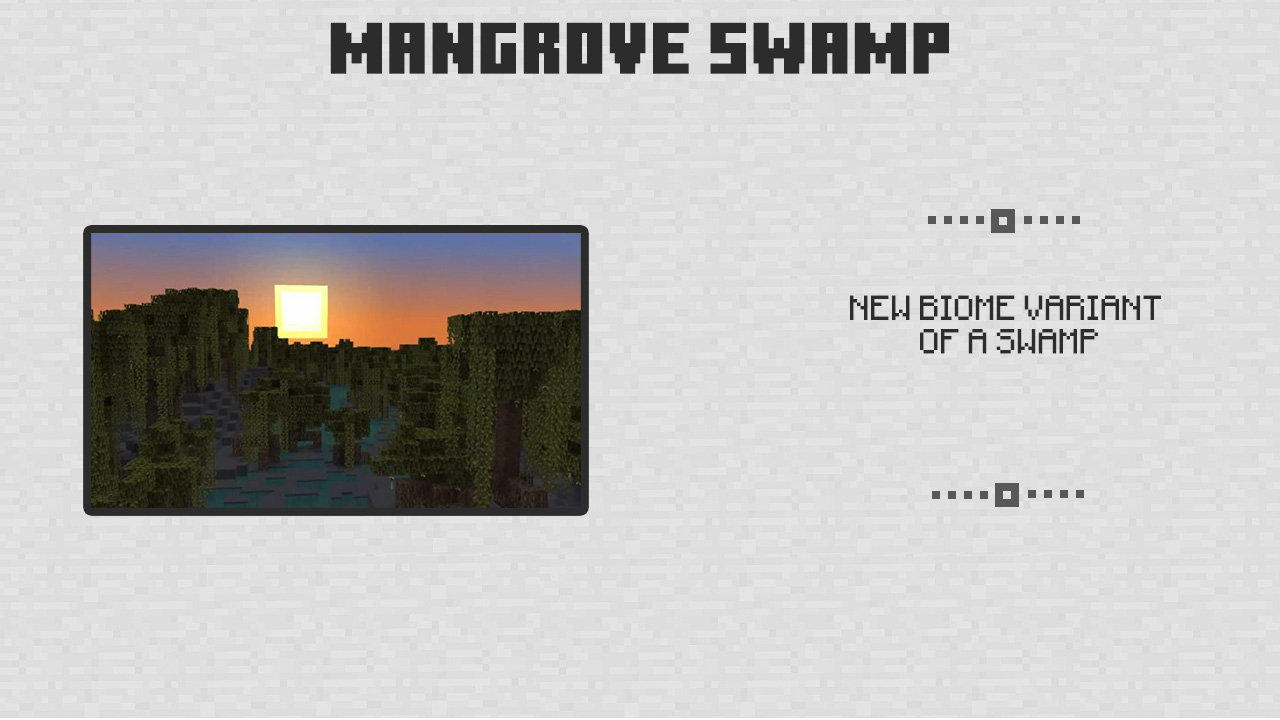 By the way, players can also grow these characters from tadpoles.
After that, it will produce a block called Froglight. It emits light and can be used to illuminate rooms, caves, or the surrounding area. By the way, the developers managed to fix the problem of their invisibility during placement in Minecraft 1.19.40.
Unique creatures
A lot of very interesting and unusual creatures live in the cubic space, they all have their own behavior model and can be useful to players to some extent. For example, Allay can collect various items for the player.
But players should not look for meetings with Warden. Firstly, they will not get any useful loot from defeating him, but they may well die because this mob is very strong.
In Minecraft PE 1.19.40, the developers also increased the range for the Enderman, and also fixed the problem of finding a way around mud blocks for amphibious mobs.
Download Minecraft PE 1.19.40
| | |
| --- | --- |
| Name | Minecraft Bedrock |
| Version | 1.19.40 |
| OS | Android |
| Producer | Microsoft |
| Author | Mojang |
| License | Free |
| Xbox Live | + |
| Size | 161 МБ |
| File | DOWNLOAD |