Download Minecraft PE 1.19.30 Wild Update: explore the boundless spaces and be sure that only the bravest travelers will be able to find incredible treasures.
Minecraft 1.19.30: The Wild Update
This version of your favorite game will be remembered by absolutely every player because the developers managed to eliminate several extremely important bugs in it. Thanks to this, the game has become even more interesting.
For example, in Minecraft PE 1.19.30, the search for necessary items in the settings was simplified. That is why the Profile was divided into two new sections for the screen at once. Now players will be able to observe subsections with general information and credentials in them.
Deep Dark
In the process of forming a cubic space, not only peaceful and calm biomes, such as Mangrove swamps, appear.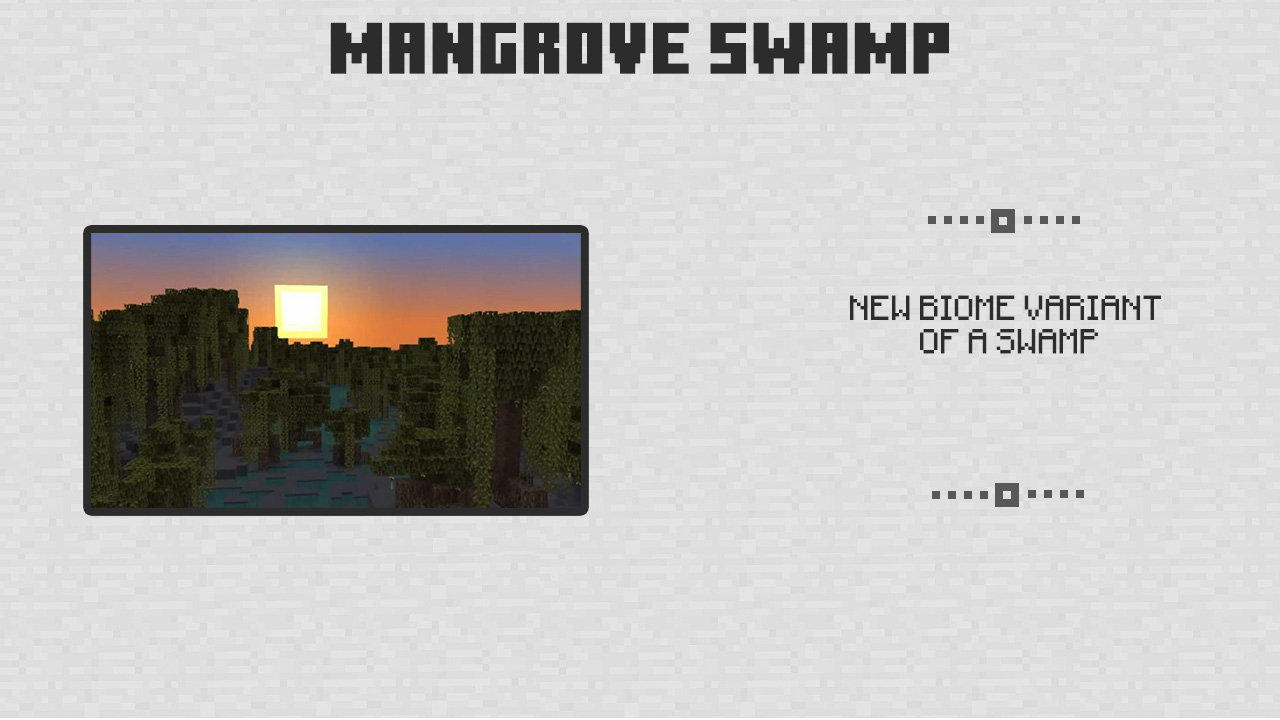 In such an area in Minecraft 1.19.30, players can only meet harmless frogs, which are not only not dangerous for them but can also be extremely useful, because by feeding them with special food, you can get glowing blocks.
But there are also places where the journey to which may be the last for the player. This is exactly what can happen if players are not prepared to travel to the Deep Dark biome. In addition to the fact that almost complete darkness reigns in these places, they are inhabited by creepy creatures.
Ancient City
Anyone who can overcome the challenges in the darkest place of the cubic world will be rewarded by being able to try to find the lost treasures in Ancient City.
It is worth noting that in any journey, players may need to take a lot more items with them than is possible by the standard. A boat with a chest will come to the rescue.
With its help, you can always have everything you need at hand, as well as easily take all the valuables found. Moreover, the failure that could occur when pushing the boat through the portal has been eliminated in Minecraft PE 1.19.30.
Download Minecraft PE 1.19.30
| | |
| --- | --- |
| Name | Minecraft Bedrock |
| Version | 1.19.30 |
| OS | Android |
| Producer | Microsoft |
| Author | Mojang |
| License | Free |
| Xbox Live | + |
| Size | 161 МБ |
| File | DOWNLOAD |