Download Minecraft PE 1.19.2 Wild Update: see mangrove trees in the swamps, visit Ancient city, try not to disturb Warden, and become the game spectator!
Minecraft 1.19.2 Release: The Wild Update
The Mojang Studios developers have released Minecraft PE 1.19.2. This release is a next part of the Wild Update.
Players can meet more mobs in the game biomes, use different blocks to craft things, and find unusual items.
Ancient City
There is a mysterious biome in the Minecraft 1.19.2.  Users will find many chests in the territory of this Deep Dark structure.
It can be dangerous for a player to travel to the Ancient City. Warden lives in these places: this creature can attack Steve any moment.
Mangrove swamps
This place of Minecraft PE 1.19.2 consists of mangrove trees and mud blocks. Players can hear realistic sounds of mud under their feet.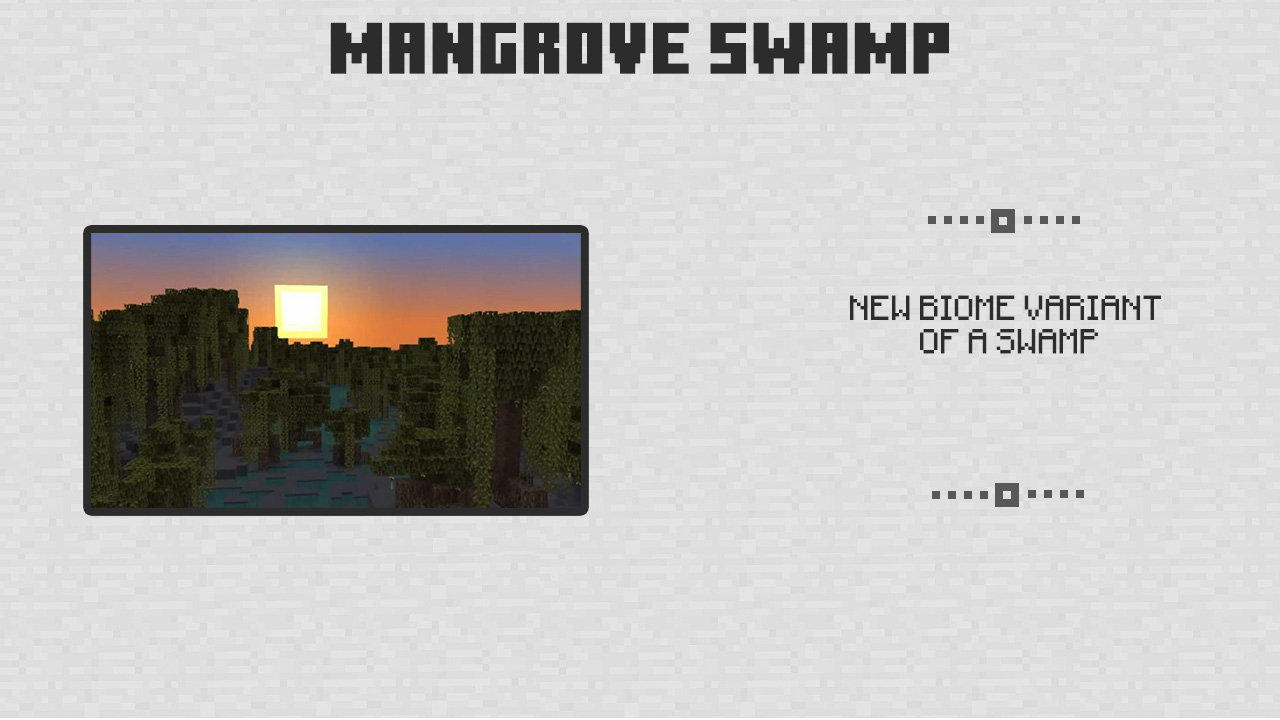 By the way, players can build houses using mud blocks.
Warden
Minecraft 1.19.2 release has a very dangerous mob – Warden. The creature lives deep underground.
Players should know, there are a lot of acoustic sensors and shriekers in the caves. These blocks can give Warden a signal, if Steve is close.
Recovery compass
If players want to find the place of the last death, they should craft Recovery Compass in Minecraft PE 1.19.2. They will need an important ingredient for it – Echo Shards. These items are in the chests of Ancient City.
The Recovery Compass will not help if the death was in another dimension. For example, in the Nether or in the End.
Spectator Mode
There is a way to become a spectator of the Minecraft 1.19.2. Using a special option players can avoid all the effects and have no communication with creatures of the game world.
Other changes
Players can enjoy this release because the developers fixed bugs in Minecraft PE 1.19.2 and improved gameplay.
Download Minecraft PE 1.19.2
| | |
| --- | --- |
| Name | Minecraft Bedrock |
| Version | 1.19.2 |
| OS | Android |
| Producer | Microsoft |
| Author | Mojang |
| License | Free |
| Xbox Live | + |
| Size | 152 МБ |
| File | DOWNLOAD |