Download Sex Mod for Minecraft PE: flirt with a beautiful girl and probably you get the chance for something more.

What is the Minecraft Sex Mod?
A very important condition before downloading this Mod, the player's age must be at least 18 years old. Minecraft PE offers users a huge variety of activities: construction, travel, battles with hostile mobs, and battles with other players in multiplayer mode. But there is no 18+ entertainment in the classic version.
The authors of this new Minecraft Sex Mod add to the game the opportunity to build a relationship with a girl. This will not be an ordinary addition that presents fabulous animals, new locations, or props, but a sexual relationship.
NOTE: If a player wants serious intentions, then he will need a lot of gold.
Minecraft Jenny Sex Mod Gameplay
Before the appearance of this Minecraft Girlfriend Sex Mod in the classic version of the game, there were no girls very similar to real prototypes. With this addon, every player will be able to make friends with a beautiful stranger and start a close relationship with her.
Jenny is a young girl who works in a bar and provides her services for emeralds, diamonds, ender pearls, and gold bars. She is a very interesting girl, she is not limited to simple communication, she loves affection and attention very much.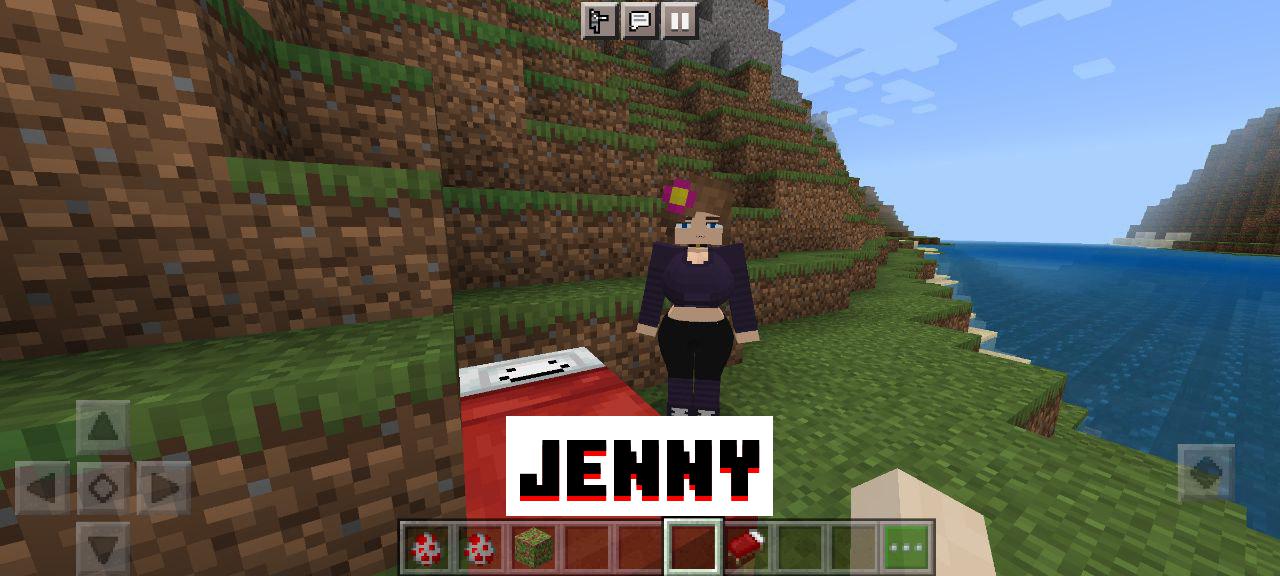 In addition to the delightful appearance, Jenny has a very interesting functionality.
NOTE: Jenny does not replace game mobs. To activate it, you need to find a spawn egg in the inventory.
Appearance
The main character will have pronounced sexual characteristics. Her habits will also become different. Flirting, courtship, and even harassment will be noticeable in the game.
If you look closely, you can see the girl's breasts, her waist, and so on. This is an ambiguous hint that the gameplay will develop in one direction.
The girl is presented in the game space in two versions: tight short top with a deep neckline and leggings, or purple knee-length leggings with flower in the hair.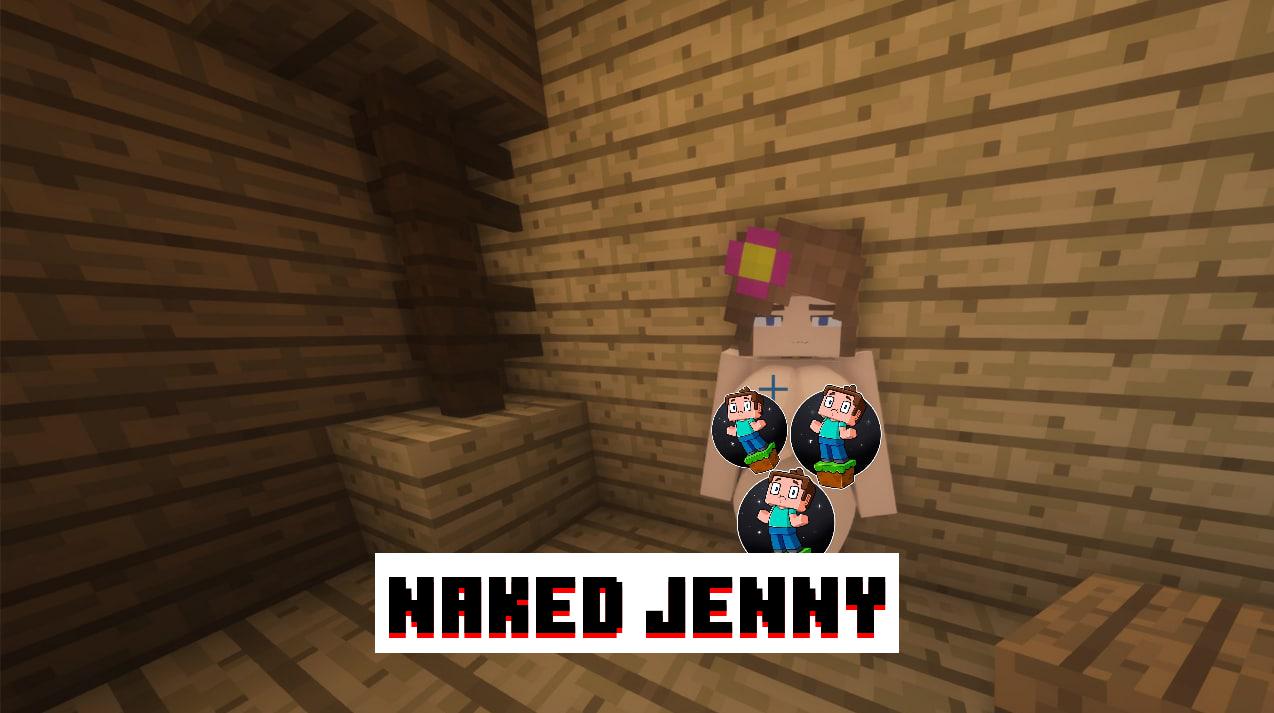 NOTE: In the second appearance, Jenny will not have any other clothes except leggings and a flower.
Unlike the pocket version of the new slippery Minecraft PE Sex Mod, if a user plays on a computer, then this addon presents to the gameplay two girls, a church, and a real brothel with a secret room. In the pocket version of the game, only one girl is available to the player.
Do not get upset because even without a brothel, Steve can perfectly interact with Jenny. This trouble-free beauty flirts everywhere and with everyone.
NOTE: If one character is not enough for the player, then he can create any number of girls at will.
Functions
As soon as the Minecraft PE player creates Jenny, he needs to choose a variant of the girl's appearance. When he comes close to her, a pop-up menu button will appear. In the menu, users can select the desired option: nude or clothed.
Interaction with Jenny is accompanied by animation and dialogues.  For this, the game has a dialog box. It serves to communicate with a girl. Steve can flirt with her, joke with her, or just talk. When the topics for conversation are all exhausted, he can proceed to action.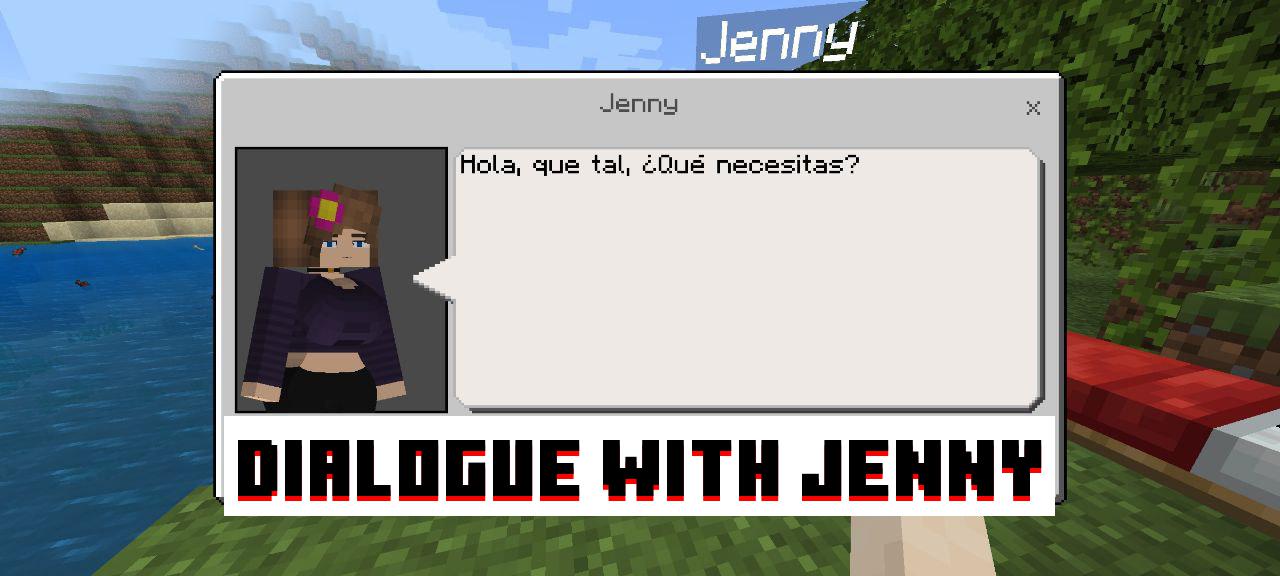 To begin with, a player can choose a dance: Jenny will dance a striptease with pleasure, even though she blushes embarrassedly.
For the main character of Minecraft PE not to be bored with you, take care of her well-being. Build a normal house in which the girl will be interested, and provide life and comfort. Only after that, you will be able to win the heart of beauty.
Download Sex Mod for Minecraft PE
These addons are even better: