Download Minecraft 1.14.0 for free on Android: buzzing bees, mobs, objects and much more are waiting for you.

Minecraft Bedrock Edition 1.14.0
The Mojang Studios developers decided to link the global update of Minecraft 1.14.0 directly to the buzzing bees and the items added with them.
Bees
During the day, bees collect nectar and pollinate flowers, and at night they sleep in a hive or in an apiary. Also, a bee can sting a player, as a result, the player will get poisoned, and the buzzing insect itself will soon die.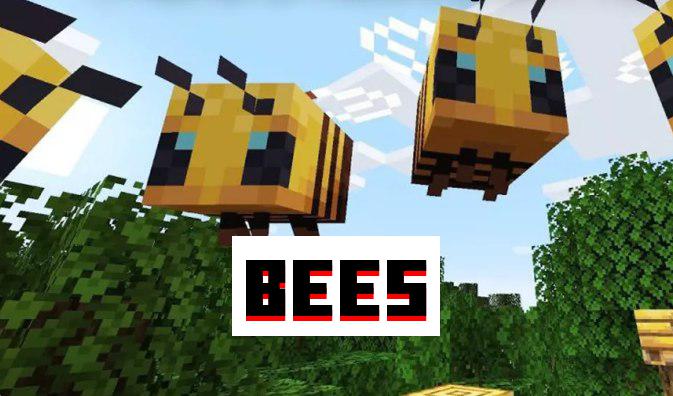 In Minecraft PE 1.14.0, hives, apiaries and even honey appeared in addition to bees.
Honey
This is a new block, a kind of analogue of slime. Honey has an unusual transparent texture. Its ability to attract mobs, people and even objects.
NOTE: Bees do not stick to this block: due to the fact that bees make honey, they are able to cope with its stickiness.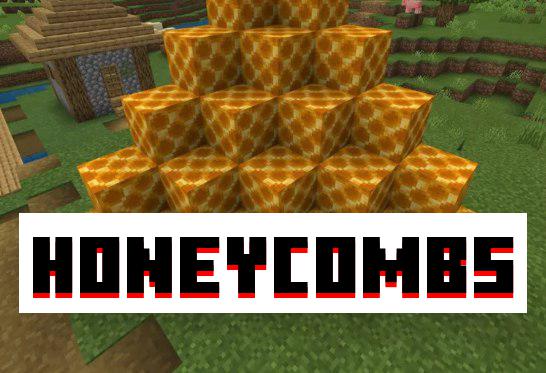 This unit works like slime with pistons, but it does not bond with the slime itself. It can be used in various mechanisms. The honeycomb block is the most common decorative block in Minecraft PE 1.14.0, which does not carry any functions.
It has a beautiful beehive honeycomb texture. It is crafted by laying out four small honeycombs in a workbench.
Beehives
The wild hive is the home of bees. It is generated by the world of Minecraft 1.14.0. They store their honey in it, you can also get honeycombs from them. Bees in such a hive are also wild and will protect their fruits.
NOTE: To safely collect honey and honeycombs, you need to put a bonfire under the hive. The smoke will put the bees to sleep for a while.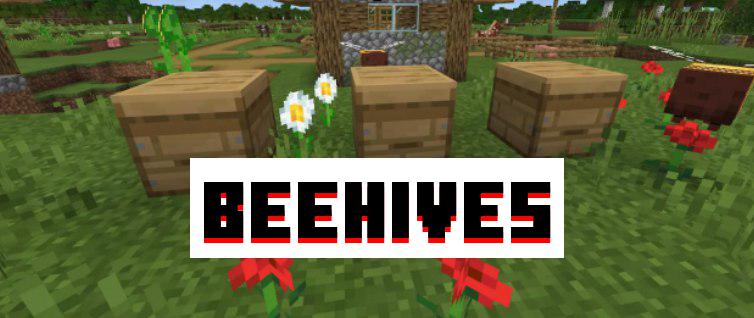 In Minecraft 1.14.0, the player can independently create a homemade hive. Bees will produce honey in it, and if Steve takes it, they won't touch it.
NOTE: To craft, you need a tree and honeycombs.
Skin Editor
Minecraft PE 1.14.0 slightly updated the skin editor. This time there was a tab with raincoats. The player can install the cloak on any skin.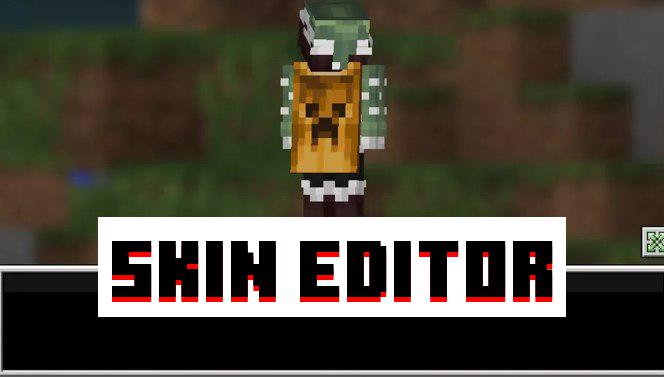 The developers promise that there will be a lot more raincoats in the future, or there will be an opportunity to add their own raincoats to the game, maybe buy them.
Download Minecraft PE 1.14.0
| | |
| --- | --- |
| Name | Minecraft Bedrock |
| Version | 1.14.0 |
| Date | 10.12.2019 |
| OS | Android |
| Producer | Microsoft |
| Author | Mojang |
| License | Free |
| Xbox Live | + |
| Size | 90 МБ |
| File | DOWNLOAD |
These are great as well: