Download Minecraft PE 1.19.11 Wild Update: Take advantage of all the features of the spectator mode to watch the gameplay.
Minecraft 1.19.11: The Wild Update
The developers have pleased users with new features and functions that have become available in Minecraft PE 1.19.11 Wild Update. First of all, it is worth noting the correction of failures and errors that interfered with the stable operation of the application.
Also, players will not receive damage when entering the portal of the Lower World. By the way, the display of the health scale has been fixed. It is worth noting that previously, due to its incorrect operation, the hero could become invisible and not be able to interact with the world after death.
Mangrove Swamps
Going on a journey through the cubic world, players can meet many interesting and unusual locations. One of them is a new swamp biome, in which many unusual trees and plants grow.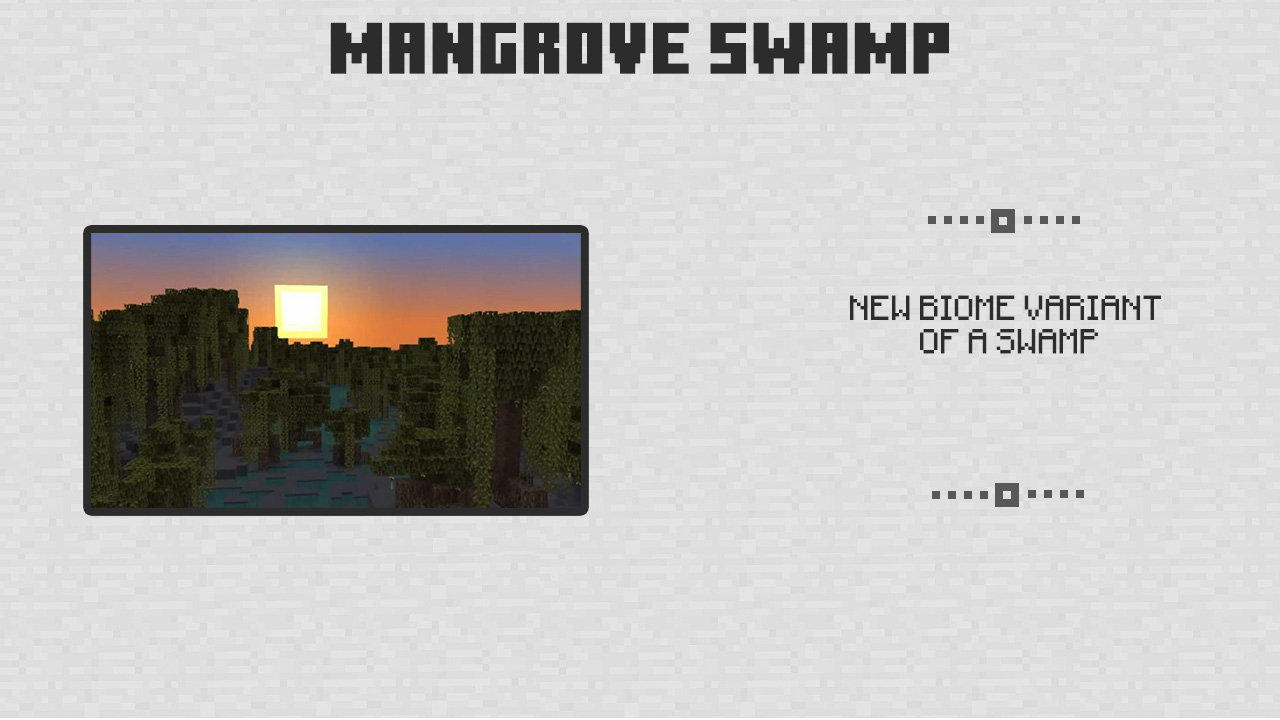 In Minecraft 1.19.11, it became possible to use mangrove wood and logs to create bonfires. This will allow you to spend more time in this area and get to know the locals who have already appeared in the cubic world.
Ancient City
Another rather mysterious location is the Ancient City, where players can find lost treasures. In this area, in Minecraft PE 1.19.11, you can see the Sculk Patch.
Also, the orientation of the Sculk blocks is now more consistent with the Java Version.
Allay
One of the most peaceful creatures got new features in Minecraft 1.19.11. Now Allay in incomplete blocks will not get stuck. Also, these creatures can collect armor other than the one given to them by the owner.
Be sure to take this assistant with you on a trip and evaluate all its capabilities.
Sculk Catalyst
As everyone knows, Sculk Catalyst can create other similar blocks around itself. In Minecraft PE 1.19.11, Mojang Studios developers have reduced the experience drop for these objects from 20 to 5.
Download Minecraft PE 1.19.11
| | |
| --- | --- |
| Name | Minecraft Bedrock |
| Version | 1.19.11 |
| OS | Android |
| Producer | Microsoft |
| Author | Mojang |
| License | Free |
| Xbox Live | + |
| Size | 161 МБ |
| File | DOWNLOAD |