Download Olesik Shaders for Minecraft PE: embark on a journey where the updated space deserves full attention.
What is new in Olesik Shaders?
With the help of Olesik Shaders, players get a unique opportunity to transform the cubic world and make it much more realistic than usual. At the same time, this update is perfect even for weak devices, which will allow any Minecraft PE user to enjoy an improved picture.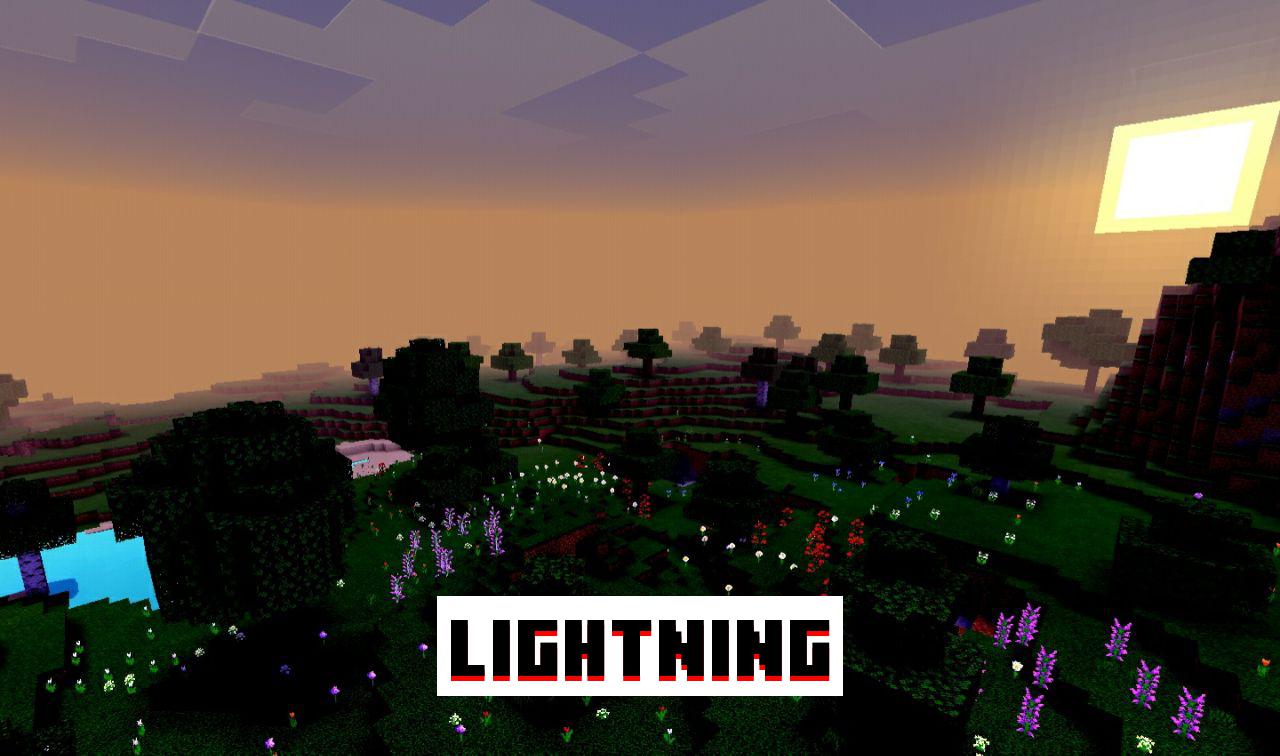 Not a single element of the space surrounding the hero has escaped the sight of the authors. Thus, the trees received animation, the lighting became brighter, and the colors became more saturated. Even during the rain, players will have something to pay attention to, because this process has also received some transformation.
Advantages
After spending more than one day in Minecraft PE, many players think about what can be changed in the cubic world. The developers of Olesik Shaders managed to do this on the largest possible scale.
For example, now the foliage moves as if a light wind is blowing on it, the same thing happens with the surface of reservoirs. By the way, players will be able to observe a beautiful phenomenon, such as fog. It has become more intense and realistic.
In general, the entire game space has become brighter, which creates a fun and relaxed atmosphere in the game.
Transformation
Users can evaluate how the world of Minecraft PE has changed right now, just install Olesik Shaders and they would not want to go back to the original version. It is all about adding a lot of bright and saturated colors and shades.
Every element of the game space has been miraculously transformed. Players will want to explore everything around. Go on a journey and see all the changes with your own eyes. Beautiful sky, iridescent water, and fantastic nature are waiting for their heroes.
Download Olesik Shaders for Minecraft PE
| Name | Versions | File |
| --- | --- | --- |
| Olesik Shaders | 1.16.0 – 1.19.30 | Download |
These addons are even better: