Download Instant House mod for Minecraft PE: build big and beautiful houses in just a second!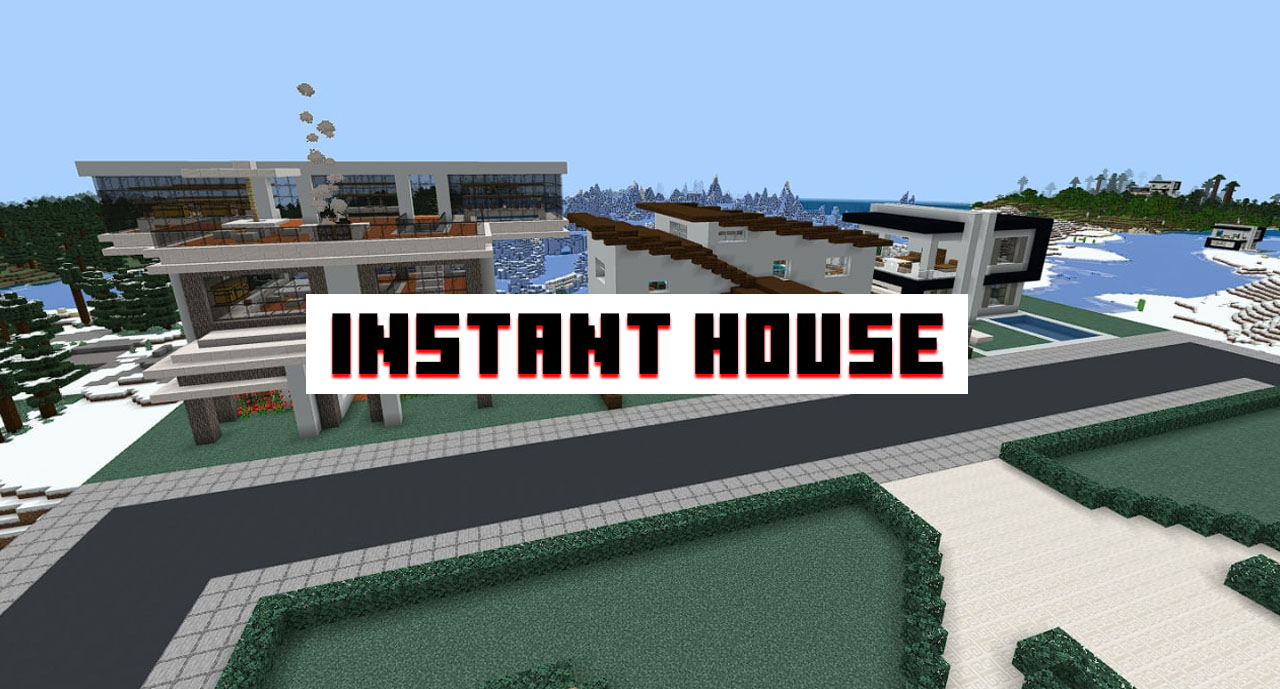 Instant House Mod for Minecraft
During survival in Minecraft PE, the player needs shelter. After all, this is the only way to survive at night. This is when a large number of different creatures appear, which all the time try to kill the player. But building large houses takes a long time, so the Instant House mod would be a great solution.
Commands
To use the Instant House mod for Minecraft, you must use special commands. First, you need to enter / function to see all available arguments: Allbuilds, Help, House, House1, Mansion.
It is worth noting that all arguments must be entered with a capital letter. Otherwise, the modification will not work. After entering the command, a beautiful house will immediately appear behind the user. Problems may arise during creation, as a large number of blocks appear at the same time.
House
The first house that creates Instant House in Minecraft PE has three floors at once.
Here there are all the necessary conditions to survive with complete comfort with your friends. The third floor has a beautiful balcony where you can enjoy the starry sky at night.
House1
It is another but the smaller house in Instant House. Unlike the previous one, there is a swimming pool and only two floors.
This hideout is great for solo survival in Minecraft. All the necessary blocks and items are inside.
Mansion
If ordinary houses in Minecraft PE are not enough for the player, then he can always create a Mansion. This is a huge structure that contains dozens of rooms and absolutely everything you can imagine.
If the player wants to get all the buildings at the same time, he can use the command /function Allbuilds.
Download  Mod for Minecraft PE
| Name | Versions | File |
| --- | --- | --- |
| Instant House | 1.8.0 – 1.18.2 | Download |
These addons are even better: