Download Minecraft PE 1.19.20 Wild Update: Try the experimental spectator mode and evaluate all its possibilities.

Minecraft 1.19.20: The Wild Update
The new version of the game pleased the developers of the users and it is especially noteworthy that it has a lot of new functions and features. Players will try a completely new and still even experimental spectator mode.
In Minecraft PE 1.19.20, players who are in the role of a spectator can not worry about their safety, explosions will not even move them from their place. By the way, blowfish and wanderers of the Edge will not get angry and react to them. And Powder Snow will not emit particles at the moment when the observer moves on it.
Deep Dark
This area is characterized by incredible darkness and mystery, only the bravest players will dare to visit it. It is necessary to stock up on torches or other light sources before traveling.
But the main danger of these places is terrible creatures. In Minecraft 1.19.20, players can meet Warden. This creature without eyes has incredible hearing and can detect the hero even if he is sneaking.
Ancient City
But in addition to the dangers in the darkest biome, players will find something very beautiful. The fact is that Ancient City is located in these places. There are many abandoned palaces here, which have practically turned into ruins.
Inside them, players will find treasures and valuables. In Minecraft PE 1.19.20, developers have increased the generation speed for blocks such as Sculk Sensors and Sculk Shrieker. This is done to better match the Java Edition.
Mangrove Swamps
In the new swamp biome, players will find many amazing discoveries and adventures. Use mangrove boards to repair shields. In Minecraft 1.19.20, crimson and deformed boards are also suitable for this. Explore all the possibilities of these places and discover their secrets.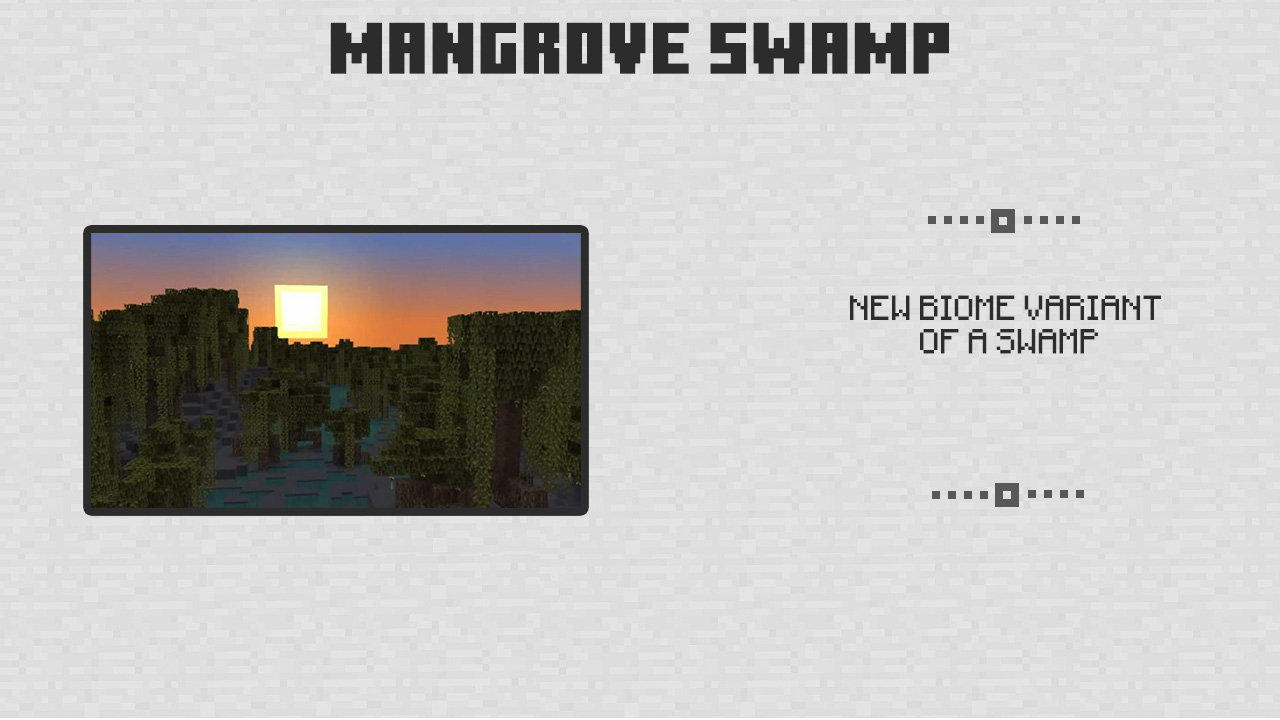 Download Minecraft PE 1.19.20
| | |
| --- | --- |
| Name | Minecraft Bedrock |
| Version | 1.19.20 |
| OS | Android |
| Producer | Microsoft |
| Author | Mojang |
| License | Free |
| Xbox Live | + |
| Size | 161 МБ |
| File | DOWNLOAD |