Download One Block Map for Minecraft PE: try to survive in a world that at first glance seems empty.
What is interesting in 1 Block Map?
Currently, there are many survival locations in Minecraft PE, where the hero is waiting for dangers and adventures. Sometimes he finds himself in the vast expanses or in a closed room, from which it will be necessary to get out.
1 Block Map offers heroes unique conditions. The fact is that the player will spawn on just one single piece of land. It is located in the middle of the boundless sky. For the test to begin, it will need to be destroyed.
Then various resources will appear, like pumpkins or even mobs. Use them all to complete the challenge.
Opportunities
As soon as the player destroys the first block, a new one will instantly appear under it. It can be earth, grass, or clay. In any case, the player must try to use all the resources that will appear after the destruction.
It is thanks to the ingenuity that the Minecraft PE user will be able to reach the last test. It is worth noting that One Block Map is created in such a way that with a seeming shortage of necessary items, the hero will always have the opportunity to get them.
Levels
The whole test on One Block Map is divided into conditional levels, on each of them the player will receive unique items. Mobs will appear on the same principle. For example, in a forest test, it will be a pig or a cow.
By the way, there is also a snowy biome, a desert or a jungle. And the last one  will be the Lower World.
But the very last creature that the player will have to fight will be a real Dragon. There will be ten stages in total. Destroying the existing block, the hero will constantly receive new ones.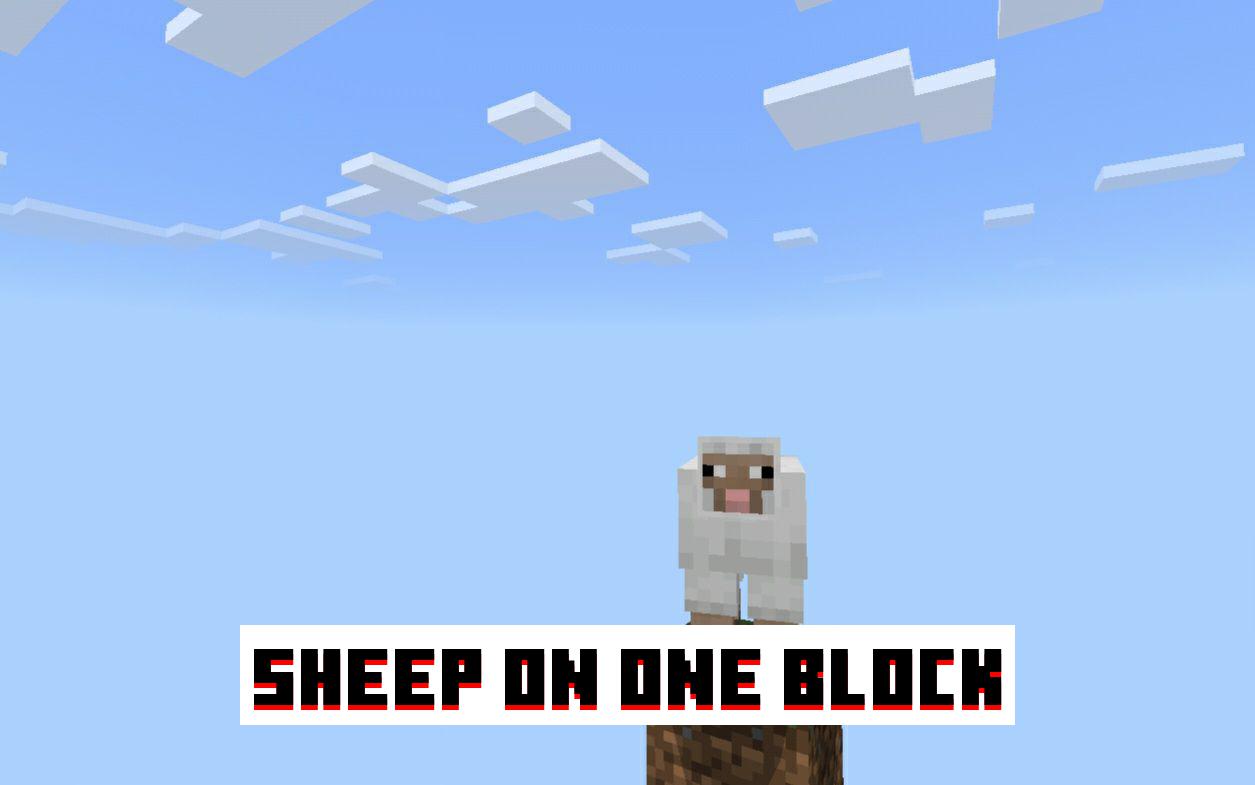 This adventure for Minecraft PE users will be a great chance to try their hand at new conditions and use extremely limited resources.
Download One Block Map for Minecraft PE
| Name | Versions | File |
| --- | --- | --- |
|  1 Block Map | 1.16.0 – 1.19.30 | Download |
These addons are even better: