Download for free the second part of the Minecraft PE 1.18.20.21 Cave Update for Android: fixing bugs with frogs, a new generation of mountains, and much more!
Minecraft 1.18.20.21: Caves & Cliffs Part 2
Developers Mojang Studios have released a new version of Minecraft PE 1.18.20.21, which has greatly changed the world. Very voluminous caves and giant mountains appeared in the game. Other than that, the world itself may now be at a negative height, where there will be a lot of interesting things in the future.
In addition, new creatures appeared in the game – frogs and tadpoles. Sculk blocks have also been added to MCPE, which can be useful for redstone mechanisms.
Sculk blocks
For starters, the developers have added new sculk blocks to Minecraft 1.18.20.21. So far, they can only be found in the inventory of a creative with Wild Refresh enabled. Among the most useful are the shrieker, catalyst, and sensor. The first block is able to impose a negative effect on the player if he steps on it.
A catalyst can draw experience into itself and store it until it is broken. The sensor recognizes any sounds around it, whether it be ordinary steps or a bow shot. After that, the sensor transmits a signal to the shrieker, which is soon activated from afar. All these blocks can either harm the user or help.
Frogs
In the new Minecraft 1.18.20.21 update, the developers have added frogs that appear in the swamps. With the help of seagrass, they can be bred in water. Tadpoles hatched from eggs can be taken with a bucket of water. The color of the frog depends on the biome where it grew up.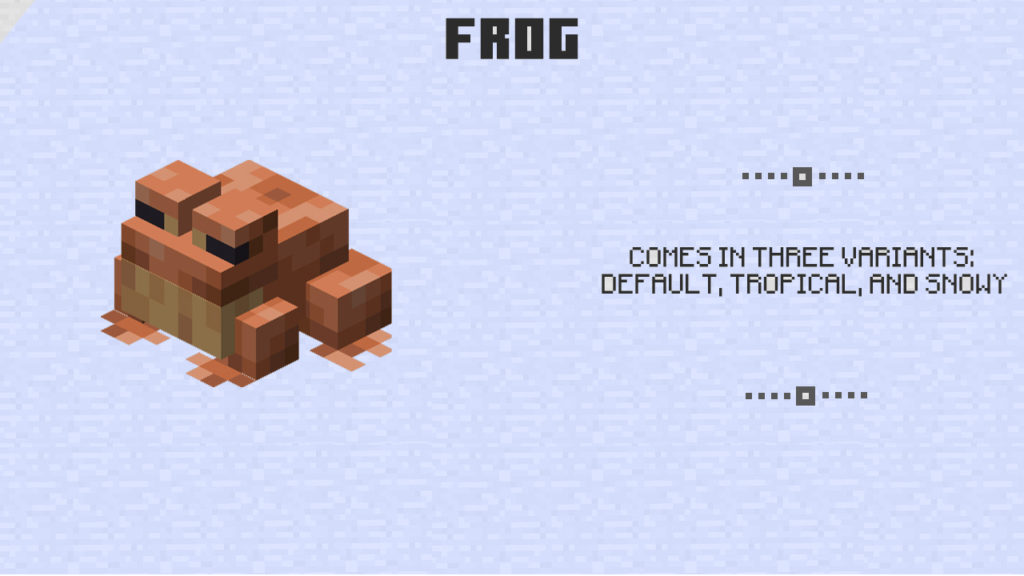 The developers have added a very beautiful animation and sound to the new mobs for each of its actions. These creatures feed on small slimes that just appear in the swamps.
Download Minecraft PE 1.18.20.21
| | |
| --- | --- |
| Name | Minecraft Bedrock |
| Version | 1.18.20.21 |
| OS | Android |
| Producer | Microsoft |
| Author | Mojang |
| License | Free |
| Xbox Live | + |
| Size | 131 МБ |
| File | DOWNLOAD |
These are great as well: