Download Minecraft PE 1.19.20.24 Wild Update: explore new territories where players are waiting for new creatures and, of course, a lot of dangers.


Minecraft 1.19.20.24: The Wild Update
Minecraft PE 1.19.20.24 can fill the cubic world with new features. In this version, the developers have tried to fix some technical glitches. For example, when going to the Portal of the Lower World, there will be no error or departure from the game.
Mobs will also load correctly in the world, regardless of what position they were saved in.
Frogs
Now, these animals will not lay their eggs in places where there is too little water. And tadpoles in Minecraft 1.19.20.24 will grow into different types of these creatures. It will depend on their habitat.
In Deep Dark Biome it will be the so-called Cold Frog, and in the meadow, it will be Moderate.
Warden
The danger of meeting Warden increases with each update. So in Minecraft PE 1.19.20.24, it can detect players even if they are sneaking. Thus, when meeting this monster, it would be best to just wait it out.
By the way, the creature was able to pass through liquids such as water or even lava.
Allay
A very smart and useful assistant, which has become a favorite of the absolute majority of users, still has great popularity in the cubic world. Allay in Minecraft 1.19.20.24 can collect armor with different strengths. That is, its capabilities continue to expand.
It will also be less stuck in incomplete blocks, and the objects it holds will glow in the dark.
Mangrove Swamps
Exploring mangrove swamps in Minecraft PE 1.19.20.24 will be an interesting adventure for all players who decide to visit this location. Unusual trees for the cubic world grow on its territory. The fact is that in addition to the leaves, they have roots.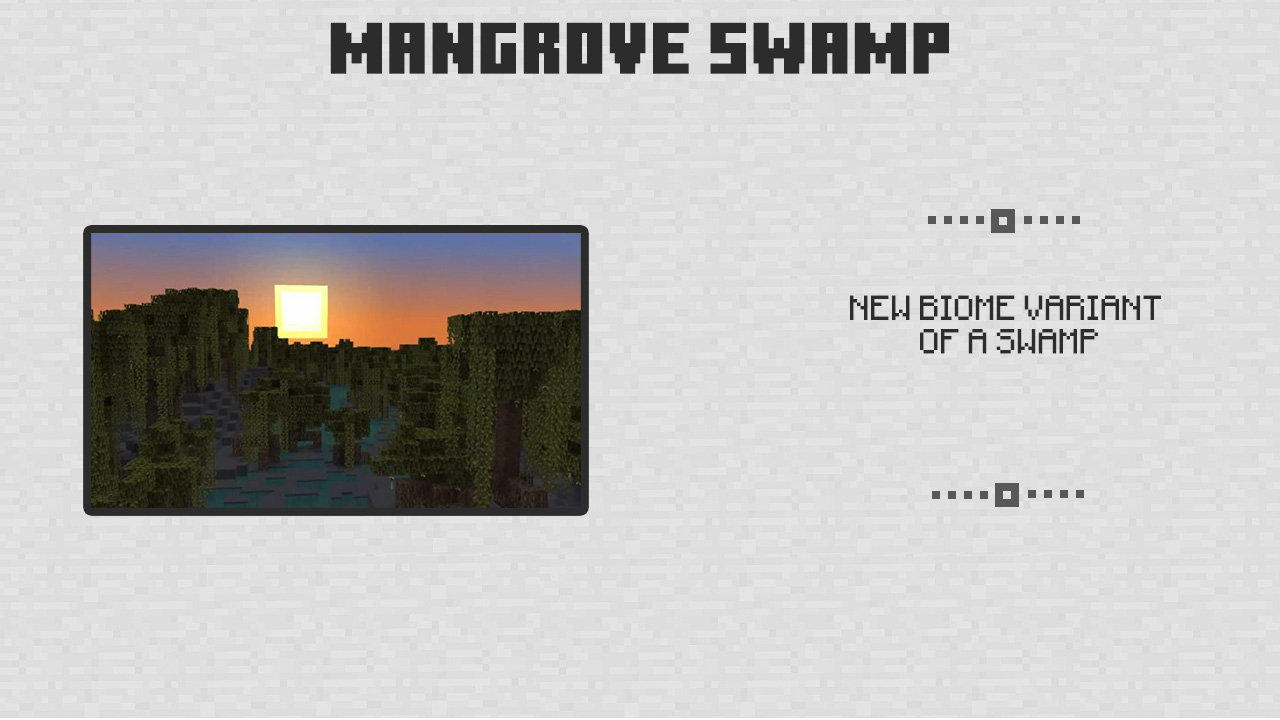 Their wood is perfect for building or making a fire. Explore this area and be sure to meet the locals.
Download Minecraft PE 1.19.20.24
| | |
| --- | --- |
| Name | Minecraft Bedrock |
| Version | 1.19.20.24 |
| OS | Android |
| Producer | Microsoft |
| Author | Mojang |
| License | Free |
| Xbox Live | + |
| Size | 161 МБ |
| File | DOWNLOAD |